Is Your Pain Making You Wonder...
How could God allow something like this?

I believe in His goodness, but where is it?

Why is this happening to me?
Get Real Answers
...from people who lost everything and met a good God in it.
Job lost his kids, his business, his wealth and his health all at once--but through that loss God gave him the one thing he most wanted in life but couldn't attain. In 2018, the Carr fire destroyed over 1000 homes in Redding, California--and Tony Stoltzfus's was one of them. In this amazing journey through the often-misunderstood book of Job, Tony shares how to find the goodness of God in the midst of losing everything.
Course Description
What You'll Learn
In this course (filmed in front of the wreckage of Tony & Kathy's home soon after the fire) you'll learn:
The amazing, unexpected and beautiful thing God was doing in Job in the midst of his trial.

Why God rarely answers the question "Why?" and what to ask for instead.

How Jesus makes everything that happens to you work out for good (and what "good" in that verse really means).

Practical steps to getting heaven's perspective on your experiences of suffering.

What to say and what not to say to those who are hurting. 
What's included:
Six video teaching sessions
Companion Bible studies to help you unlock the mysteries of the book of Job. 
A series of intimate, personal journal entries Tony wrote as he processed this traumatic event. 
A dramatic story of  what happened in the first two days of the fire, including the largest recorded fire tornado
Illustrated with Tony's own photos of the fire and its aftermath
If you have always wondered how to read Job, how to respond to others who are hurting or how to navigate your own sufferings, this course is for you!
Course Curriculum
(Click for More Detail)
1

The Story of the Carr Fire: Day 2

2

Chapter 1: The Big Questions about Suffering

Journal: Days Three to Seven

Session 1 Video: The Big Questions about Suffering

Bible Study #1: Handout (Read First)

Bible Study #1: The Big Questions About Suffering

Relief and Revival: Putting Family First

3

Chapter 2: Four Lame Answers to Why We Suffer

Journal: Days Eight to Twelve

Video #2: Lame Answers to Why We Suffer

Bible Study #2: Four Lame Answers to Why We Suffer

Reflection: Should We Receive?

4

Chapter 3: God's Answer to the Question, "Why?"

Journal: Days 13 to 16

Video #3: God Answers Job

Bible Study #3: God's Answer to the Question, "Why?"

Reflection: In or Out of Control?

5

Chapter 4: The Problem with Job's Integrity

Journal: Days 17 to 20

Video #4: Job's Integrity as a Defense Mechanism

Bible Study #4: The Problem With Job's Integrity

Reflection: My Integrity Issues--Just Like Job

6

Chapter 5: Getting Heaven's Perspective

Journal: Days 21 to 25

Video #5:

Reflection: Getting Perspective

Study Handout: Job's Destiny (Read First)

Study: Getting Heaven's Perspective on Your Own Life (Personal Application)

7

Chapter 6: Do You Get Your Stuff Back?

Journal: Days 27 - 31

Video #6:

Reflection: Closure

Bible Study #6: Do You Get Your Stuff Back?

How to Live From the Heart: Leadership MetaFormation

8

Bonus: The Seven Frames Perspective Tool

The Seven Frames: Getting Heaven's Perspective on Your Suffering

Frame I: Performance vs. Relationship

Frame II: Loss vs. Opportunity

Frame III: Random vs. Destiny

Frame IV: Outward vs. Inward

Frame V: The Laws of Earth vs. The Laws of Heaven

Frame VI: Flatlander vs. Process

Frame VII: Individual vs. Interconnected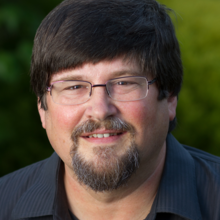 Leadership MetaFormation Founder
Tony Stoltzfus
The Founder and Director of Curriculum Development of Leadership MetaFormation, Tony has been a coach and coach trainer for over 20 years. A lifelong student of personal change and personality type, Tony is a highly-sought-after transformational coach with a worldwide clientele.
A leader in the Christian coaching movement, Tony has trained thousands of coaches, co-founded several coaching schools and created a wide range of leadership resources used around the world. He is the author of a dozen books on coaching, including Coaching Questions, the top-selling coaching how-to on Amazon.com.
Tony developed Coach22.com, an on-line Christian coaching bookstore and publisher of Christian coaching resources, and is creator of The Calling Journey, a research-based online calling timelining tool.
Tony travels widely, leading workshops and speaking on heart transformation and coaching. He is known as a speaker for an interactive, adult learning approach to training that fully engages participants, and for a high level of personal transparency. He and his wife Kathy have two grown children and reside in Redding, California. He enjoys being in nature, watching the stars, reading, laughter and projects around the house.
Find God in YOUR Pain!
Enroll now and start discovering how the goodness of God was there all along.