A Practical Introduction to Christian Coaching
Created by master coach Tony Stoltzfus
Watch master coaches at work in over seven hours of live coaching demos

Learn in a cohort-based class or independent study

Includes five hours of live practice time with peers
Create Real Transformation
Get started in the exciting world of coaching with this polished and professional course on the coaching fundamentals. It's a great set of communication and leadership skills for leaders, pastors, counselors--anyone who wants to go beyond giving trite advice and learn to help others really change.
Designed by Tony Stoltzfus, who has authored a dozen coaching books and trained 1000's of coaches over 20 years, you'll be learning from the best. Even better, its a course you'll love taking! The 35 video sessions are nearly all live, unrehearsed coaching demos (instead of talking head lectures) by Tony and his fellow LM trainers.
Sample Video
Listening for Significance
Encounter Coaching is built on a foundation of practical coaching skills: the tools and techniques that underlie all types of coaching. We'll cover skills like:
Setting up a coaching relationship
Developing SMART goals
Creating options
Converting options to action steps
Intuitive listening 
Asking powerful questions
Providing healthy accountability
Overcoming obstacles

How You'll Learn
This is NOT a video course where you'll just listen to a lecturer! Instead, you'll learn through three complementary methods: reading for content, video demos to see and experience the technique, and practice sessions where you'll try these skills out yourself:
CONTENT (reading)
The book, Leadership Coaching by Tony Stoltzfus has been widely used in coach training programs for years thanks to its practical systematical approach. Each section of the course begins by reading one or more chapters from the book. (You will need to purchase a copy to do the course.)


DEMONSTRATIONS (video)
The next step is to watch what you've learned being demonstrated by expert coaches. We've included over seven hours of real-life demos and debriefings so you can see and experience what you are reading. Watching a great coach at work is one of the best ways to learn to coach!


PRACTICE (Live sessions)
You'll get a chance to practice your new skills with five hours of live practice time with expert feedback. If you are taking the course with a cohort, you'll get the practice schedule from your trainer. If you take it as an independent study, you'll also attend the 5-hour Foundations Practice Webinar (free with this course) where you'll practice with others on-line.


Time Required
The whole course (including reading, watching the demos and practice time) should take about 22 hours to complete.
The course course is done in a cohort of fellow aspiring coaches with a Certified LM trainer (check our training schedule below for start times).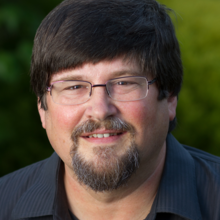 Leadership MetaFormation Founder
Tony Stoltzfus
The Founder and Director of Curriculum Development of Leadership MetaFormation, Tony has been a coach and coach trainer for over 20 years. A lifelong student of personal change and personality type, Tony is a highly-sought-after transformational coach with a worldwide clientele.
A leader in the Christian coaching movement, Tony has trained thousands of coaches, co-founded several coaching schools and created a wide range of leadership resources used around the world. He is the author of a dozen books on coaching, including Coaching Questions, the top-selling coaching how-to on Amazon.com.
Tony developed Coach22.com, an on-line Christian coaching bookstore and publisher of Christian coaching resources, and is creator of The Calling Journey, a research-based online calling timelining tool.
Tony travels widely, leading workshops and speaking on heart transformation and coaching. He is known as a speaker for an interactive, adult learning approach to training that fully engages participants, and for a high level of personal transparency. He and his wife Kathy have two grown children and reside in Redding, California. He enjoys being in nature, watching the stars, reading, laughter and projects around the house.
$199 - Click "Register Here" below to register for a specific workshop